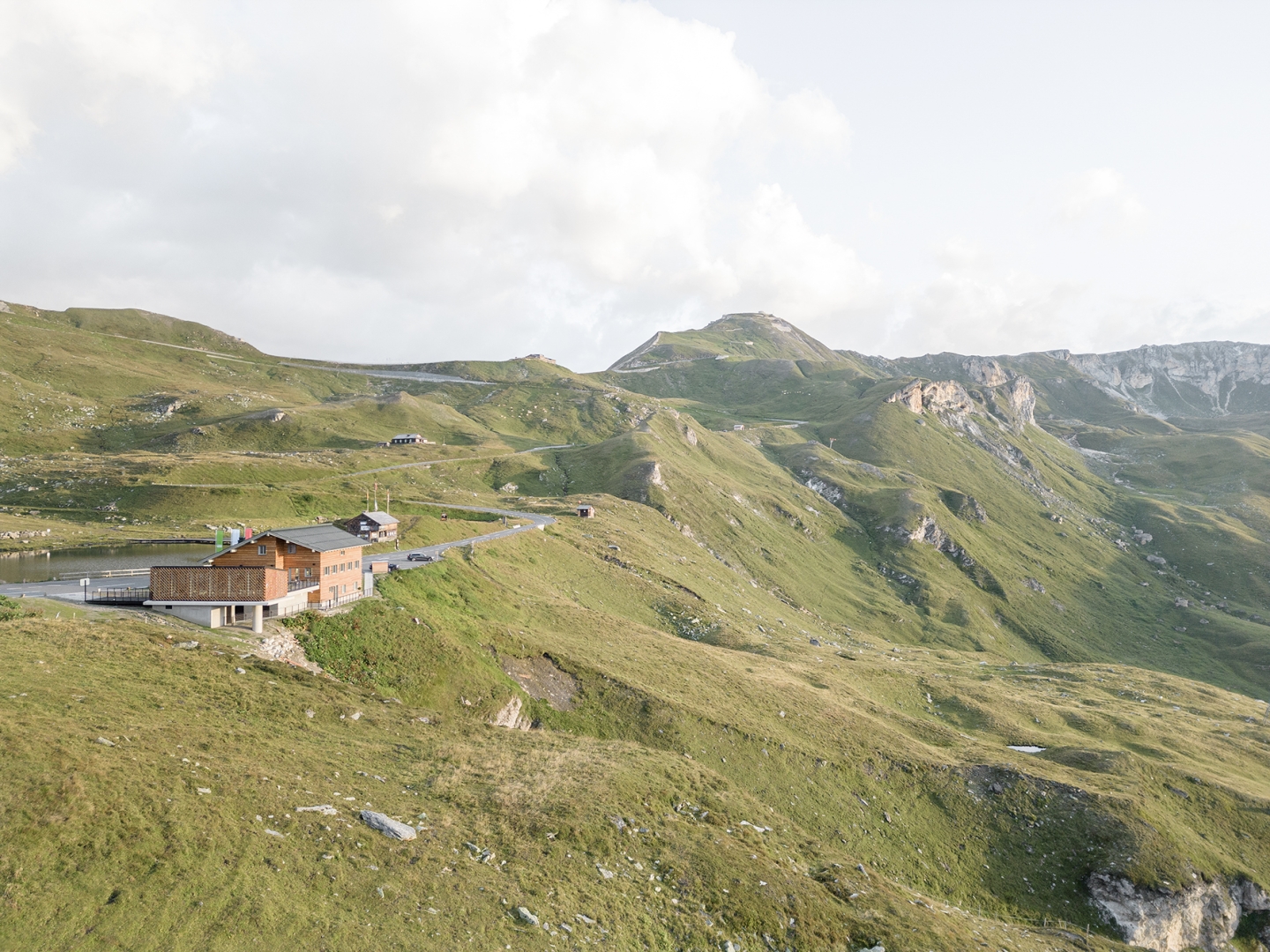 What is relentlessly curvaceous, potentially deadly, visually stunning, and mighty cold? The Grossglockner Hochalpenstrasse, Austria's most famous road. The year was 2021 and perched up there in glorious solitude was a wooden inn called Mankei, inoculated against the bitter winter, as if whittled-down by natural selection.
Here was our next commission. The innkeeper came merrily striding down the path. What's that in his arm? Snuggled between his bicep and his chest were a couple of baby marmots, or Mankei as the Austrians call them. Aha! That explained the name!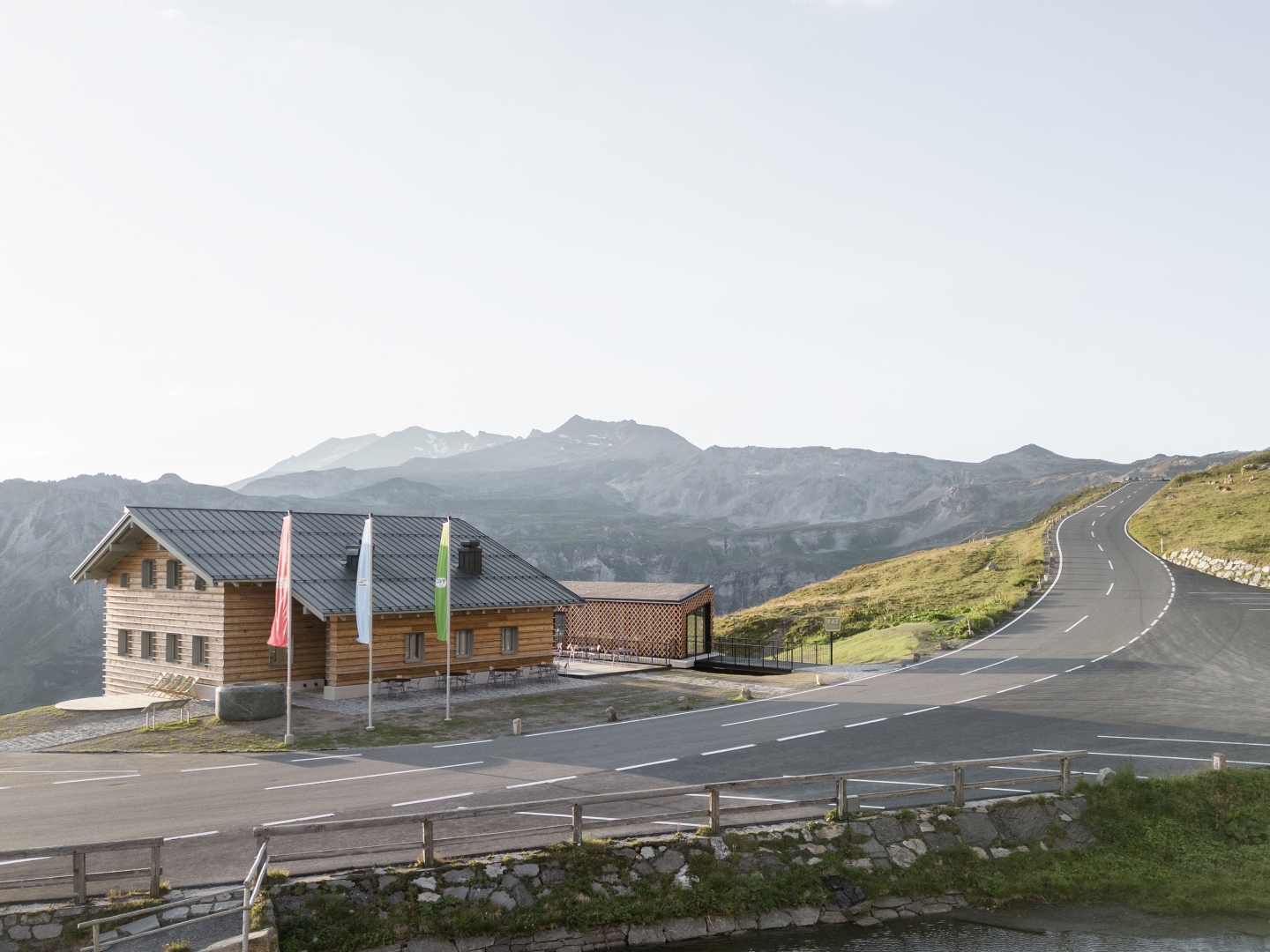 The inside was rustic, as Alpine rest stops are wont to be. With a tinge of folksy and a touch of Spartan. Warmly Spartan. It became clear that however comprehensive the revamp would end up being, the sense of friendly tenacity had to be retained.
Meetings with the client came and went. Mankei would be a meeting place for all the Euro-motorheads, to whom the road's hairpin curves would be butterflies in the stomach of a young lover. So a pavilion in steel and glass was to be added—a heresy to some government officials who shall remain nameless. But reason prevailed and construction began.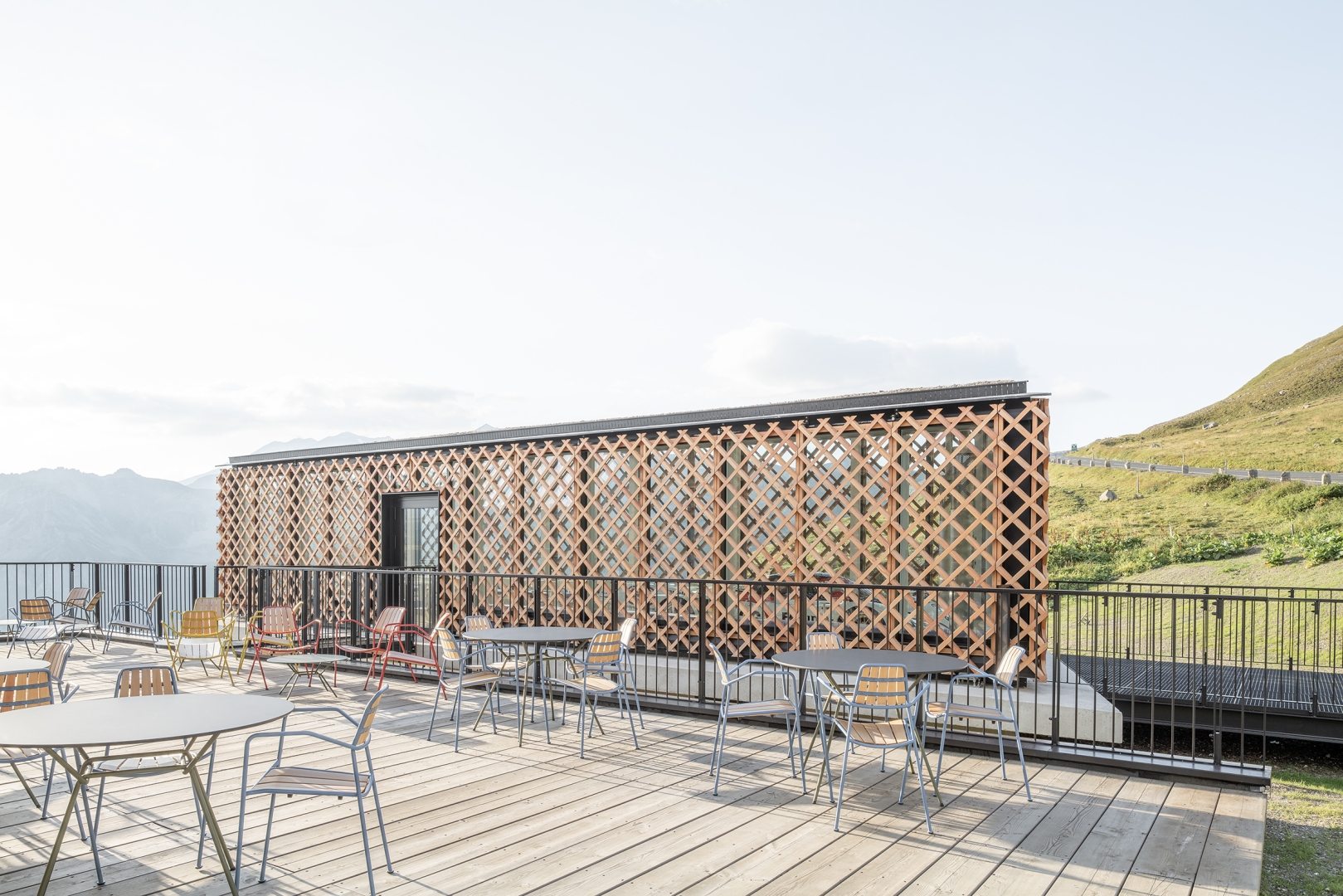 Even in the better months, conditions were strenuous. One day, a portable toilet was being transported by a crane. The crane lost control of it, sending the little green porta-potty sliding down the mountain. But that's nothing compared to when we had to fly a portable toilet by helicopter to a site in Salzburg. We're getting hooked on adversity.
From "Pit Stop", The Letters ABCD, N. 2 - Letter B. Vienna, 2023
Photos by Florian Hozlherr